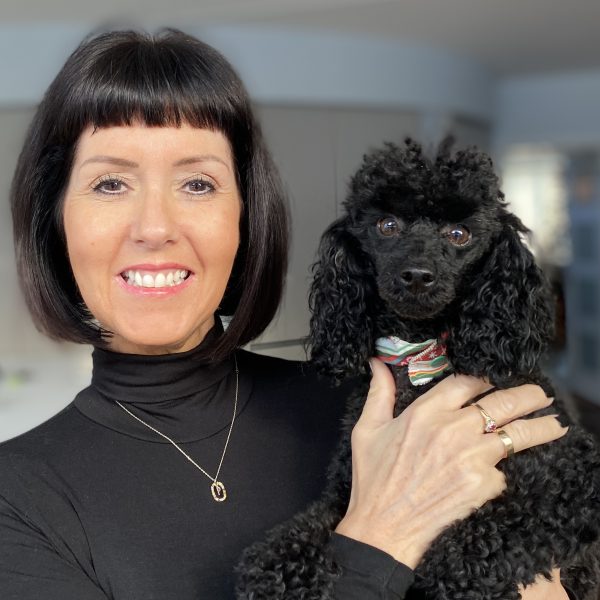 M.A. F.I.B.S.D. L.I.B.S.D. (First Hons) L.L.S.M.D. (First Hons) A.L.C.M.
I.A.C.A.T. (Irish Association of Creative Arts Therapists)
Pamela Hughes runs a highly successful Performing Arts School which was established in Foxrock, Co Dublin in 1988. Pamela has been involved in performing arts all her life, she attended drama classes from the tender age of 3 and thus the story began! Pamela was a member of Irish Actors Equity for many years and tread the boards both on stage and screen.
Pamela studied in the Royal Irish Academy of Music & Drama with the well-known Irish actress Aileen Harte and then went on to secure her diploma with the London College of Music in 1988. She attended the Gaiety School of Acting in their inaugural year under the tuition of the renowned Director Joe Dowling & Actor Pat Laffan. She then attended the Leinster School of Music & Drama and was awarded her Licentiate Teaching Diploma. Pamela also has a First Hons Licentiate Teaching Diploma & Fellowship from the Irish Board of Speech & Drama. She worked in the 'Acting Academy' Dublin teaching adult acting classes and directing numerous productions for them, she also worked as a make-up artist in the Olympia, Gaiety and Abbey theatre.
Pamela started working as a casting agent in the early 1990s and the 'Take2 Agency' is well respected & received within the industry. The agency specialises in young artists, from babies to 25 years approx. The Agency is now run as a commercial Acting Agency by her daughter Shauna Griffith.
Pamela is a long-time member of the 'Speech & Drama Teachers of Ireland Association' having served on the board for 5 years. She was the inaugural Chairperson for the PAEI, Performing Arts Educators of Ireland which is an advocacy and support group supporting all those working in Performing Arts including Stage, Music, Dance, Singing schools etc.
Pamela went on to do a Masters in Dramatherapy in NUI Maynooth & qualified with a 1.1 in 2018 and is a member of I.A.C.A.T (Irish Association of Creative Arts Therapists). "As a trained Dramatherapist, I see my students through a renewed lens which gives me further insight to each child as well as a heightened sense of empathy and understanding".
Pamela adjudicates at various Drama & Musical Theatre Festivals throughout Ireland, is a senior examiner for the Irish Board of Speech & Drama, and is a Creative Arts Therapist in private practice specialising in children, teenagers & young adults.
Drama Coach PME (Professional Masters of Education, Secondary School Teacher) A.I.B.S.D. (Teaching Dip, Hons) L.I.B.S.D Teaching Diploma
Eimear has grown up in the dramatic sphere, as she has been involved in Speech and Drama and Musical Theatre from the tender age of three. Eimear is also a past student of Take2, has partaken in various Speech and Drama classes, as well as Senior Musical Theatre. Within Take2, she was awarded many acclamations in her drama exams as she achieved distinctions throughout the years and first-class honours in her final stage examinations. Eimear also showcased her talent and love of theatre by partaking in the Annual Speech and Drama Feis and by landing lead roles in the Take2 musicals.
With a passion for teaching at her core, Eimear decided to continue her journey with the dramatic arts by completing a Diploma of Teaching in Speech and Drama. This has enabled Eimear to teach in various schools in Drama and Musical Theatre for the past five years. Eimear's students have consistently attained honours in their Speech and Drama examinations, whilst recent students have also been awarded first place positions in the Annual Speech and Drama Feis.
Eimear is also a Secondary school teacher and teaches English, History and Classical Studies. Not only have these subjects heightened her passion and understanding of the performing arts but have also enhanced her teaching methodologies within the Drama classroom, as Drama compliments the above subject matter.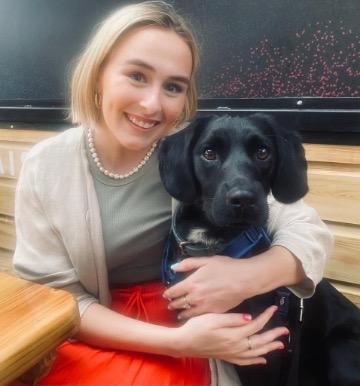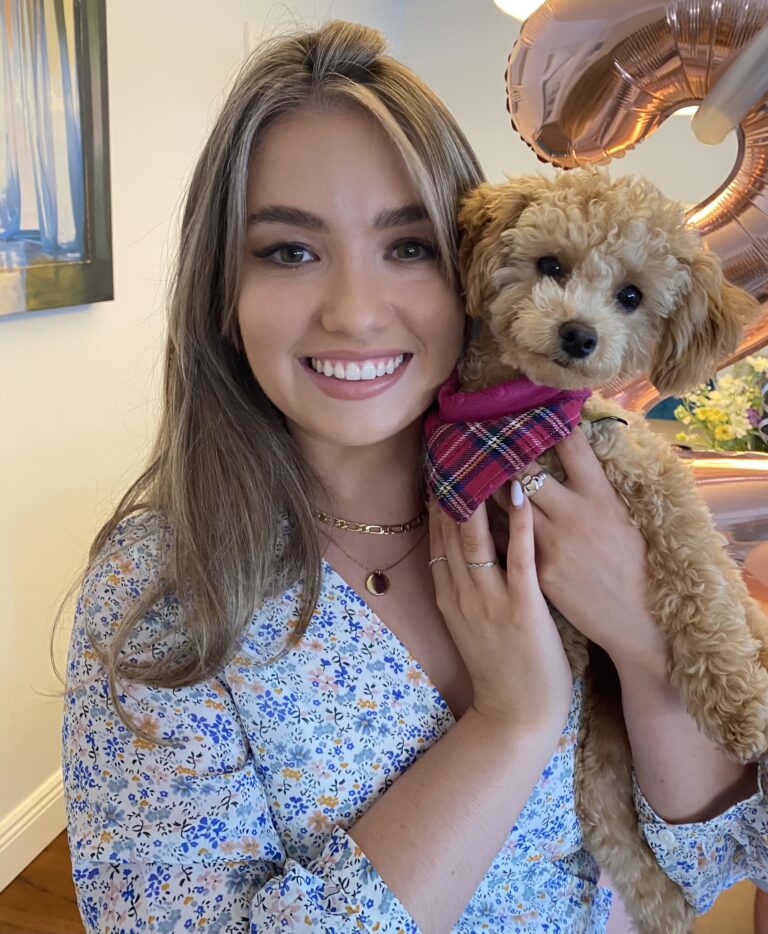 Drama & Acting Coach
Manager of the Take2 Agency & Casting Director
BSc., L.I.B.S.D.,(Teaching Dip, Hons)  A.I.B.S.D. (Teaching Dip, Hons,) A.I.B.S.D. (Acting Diploma, Hons).
Shauna landed her first film role at the age of 5 playing a leading role in short film 'Pluck' directed by Nessa Hardiman.
She also played 'Jenny' in the RTE Drama 'Amber' directed by Thaddeus O'Sullivan, Chloe in 'Dreamhouse' project directed by Jim Sheridan and starring Saoirse Ronan, as well as being cast in the feature Film 'Life's a Breeze', directed by Lance Daly, and various TV commercials.
Some of Shauna's students have landed roles in Game of Thrones, Esso Campaigns, the new Aldi TV and radio commercial, Valhalla, Riverdance, the Animated Short; among many others!
Shauna is very experienced in the audition circuit and understands how to prepare young people to feel confident going into auditions. She more recently has worked with clients in the US, Canada, the UK & Ireland to improve their acting for camera skills.
She also took over Take2 Casting Agency and is working to further build relationships within the industry, both domestically & internationally.
Having grown up in a 'Dramatic' family Shauna has been involved in Drama, Acting & Musical Theatre from a very young age. She attended Drama classes for 15 years in Take2 & has a Distinction/Medal award in her Proficiency Grades in both Speech & Drama & Public Speaking.
Creative Director & Choreographer
We are thrilled to welcome Alan to our Take2 team, he comes with a wealth of experience, energy & enthusiasm!
Alan has appeared in numerous films & TV shows including Disney's Disenchanted (Dance Captain) directed by Adam Shankman, Disney's Epic Pilot, EMA's MTV Awards, Gone music video by James Vincent McMorrow (Choreographer), Eurovision 2018, Eurovision 2013, ITV This Morning with Jedward, The Voice of Ireland, Ireland's Got Talent, Penny Dreadful, The Tudors, Vikings, Little Women, My Super Sweet 16 MTV, Ireland Am Guest Choreographer, Don't Tell The Bride (Choreographer).  Window Pain Music Video starring Gemma Leah Devereaux (Choreographer) High & Low Music Video Gemma Hayes (Choreographer)
Alan's Theatre credits include Singin' in the Rain – Cork Opera House, Grease – Gaiety Theatre, Pirates of Penzance – Helix Theatre, The Nutcracker, Sleeping Beauty – The Irish Ballet School (Helix Theatre), Cinderella, Sleeping Beauty, Peter Pan, Beauty & The Beast, Aladdin (Dance Captain & Assistant Choreographer), Late Late Toy Show, Hairspray, Back To The 80s, Grease (Director/Choreographer) Sutton Park, 2FM Promo Shoot – RTE (Choreographer), The Golden Era – Mansion House, Tribute to Earl Gill – Gaiety Theatre, IFTA Awards
Alan has performed with artists as varied as Justin Bieber, David Guetta, Jessie J, Selena Gomez, Tao Cruiz and Florida at Odyssey Arena, London Beat, Ace of Base at 3 Arena and was part of the support act for the Westlife Farewell Tour.
Music Video Credits; Window Pain starring Gemma Lee Deveraux , James Vincent McMorrow – Gone, Jedward – Bad Behaviour 
Tours/Production; Celtic Woman Voice of Angels, Celtic Woman Homecoming (PBS and Fox News), Dublin's Irish Cabaret, Westlife Farewell Tour, Jedward (Bad Behaviour and Carnival Tours).  Irish Dreams Germany, Assistant to Heather Morris (Glee) & Kobi Rozenfeld at international dance Workshops. Wicked Adventures at Tayto Park Director/Choreographer, Santa's Grotto RDS Choreographer.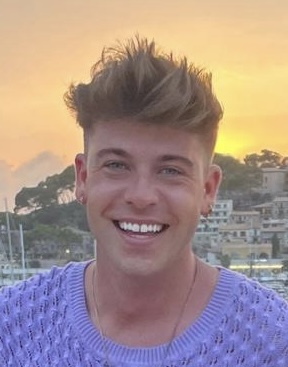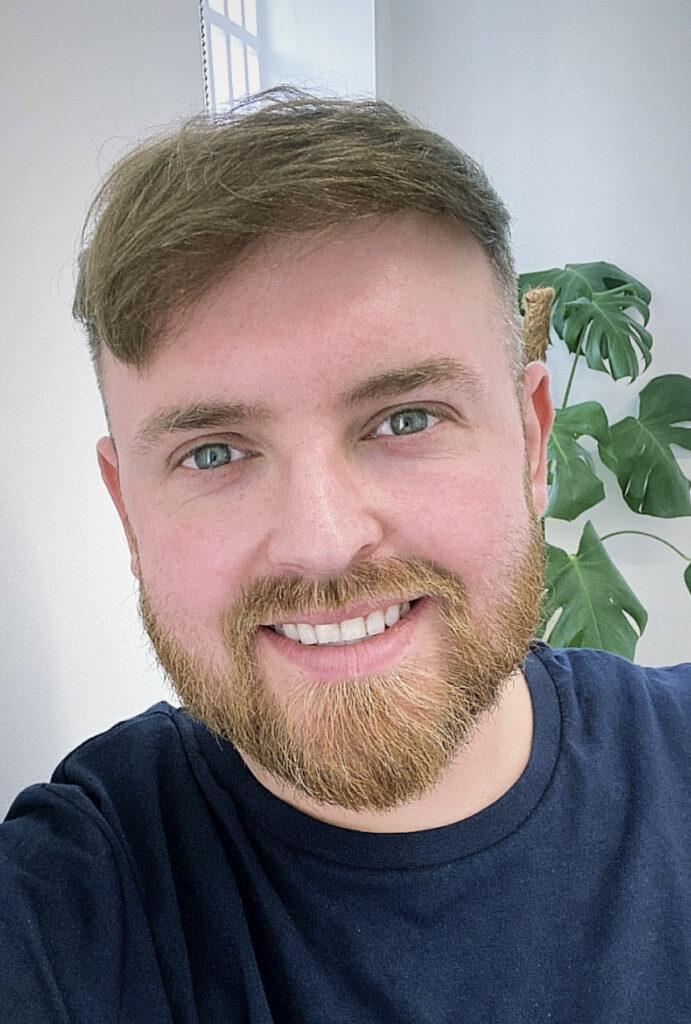 Patrick James found his love for music at a young age and in his teenage years joined Atomic Stage School where he attended singing, dance & drama classes.
Throughout the years Patrick competed in many singing competitions and 2015 he won 'The Voice of Ireland' with Una Healy as his mentor. Following his win Patrick received a recording contract with Universal Music and went on to work with well-known names both in Ireland & in the UK. Having performed on many stages across Ireland Patrick has discovered his passion in nurturing the next generation of singers & has been teaching singing in a number of stage schools ever since. Patrick has also held vocal workshops with various theatre schools around the country & prides himself in helping his students reach their full potential.
No stranger to Take2, Patrick has given guest workshops & covered classes in Take2 over the past few years & we are thrilled to welcome him as our new singing coach!
Patrick is very excited to be a part of Take2 Performing Arts School.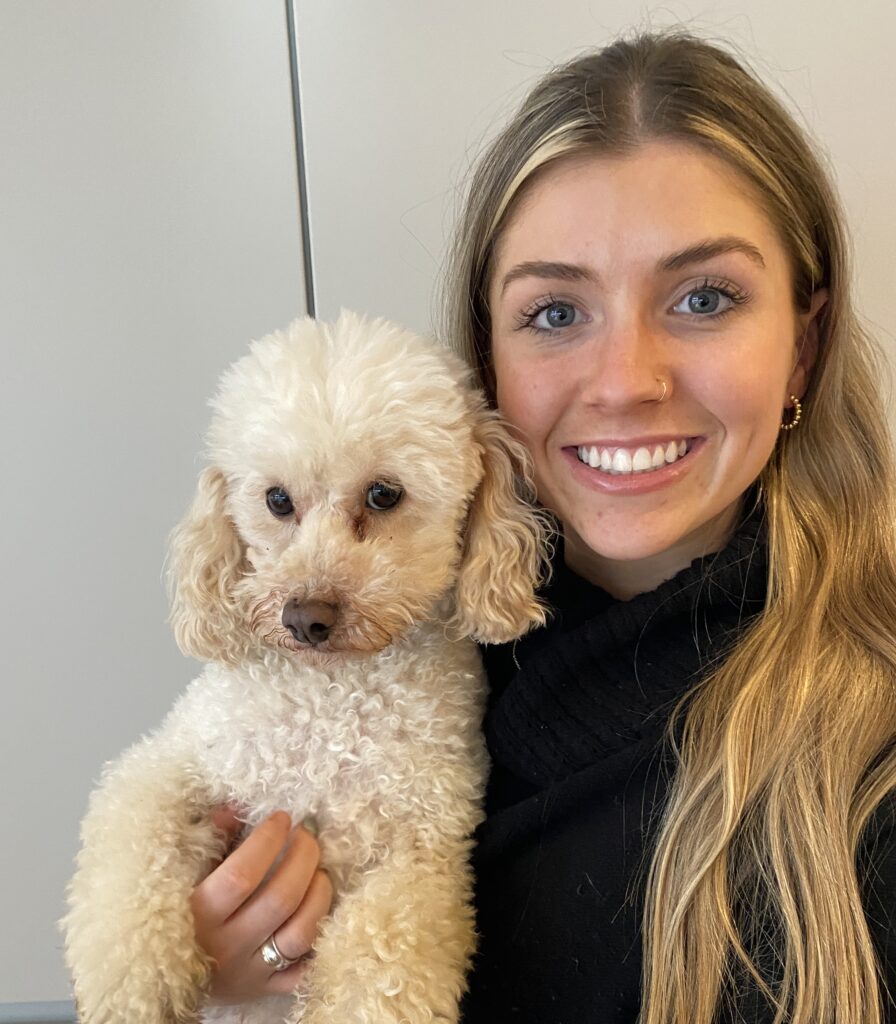 Drama & Little Stars Coach & Camp coordinator
B Ed (Bachelor in Education, Primary School Teacher) A.I.B.S.D. (Teaching Dip, Hons) L.I.B.S.D Teaching Diploma (First Class Honours)
Having grown up surrounded by 'Drama' Sophie has been involved in Dance, Drama & Musical Theatre from a very young age. Sophie entered her first Feis aged just 3 years and was awarded a Gold Medal, she went on to win many awards over the years in Drama & Musical Theatre. Sophie took Ballet, Jazz, Contemporary & Aerial classes for many years & continues to attend Aerial Silk classes.
Sophie appeared in a number of TV Commercials from a young age, featuring in commercials for 'Suzuki Cars, Douglas Newman Good, SuperValu and many more. Sophie teaches Dance & Drama in our 'Little Stars' classes on Saturday mornings for our junior Musical Theatre students as well as teaching Drama & 'Show Class' to our Musical Theatre students. 
Sophie is a Primary school teacher currently working in a local school.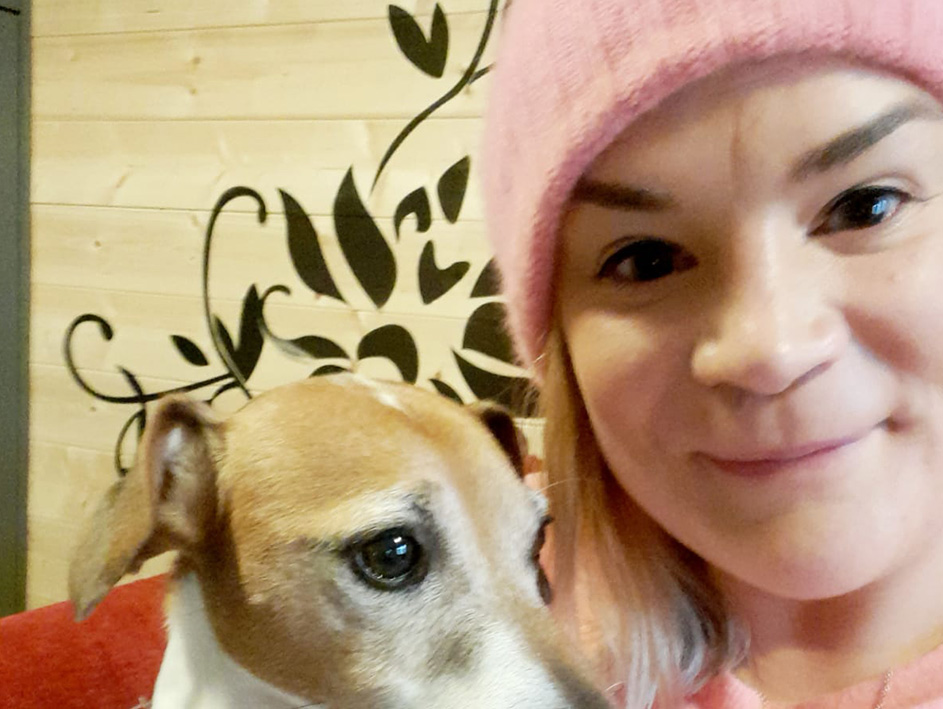 Drama & Little Stars Coach
B.A. L.I.B.S.D. (Teaching, Hons) A.I.B.S.D. (Teaching Diploma, Hons)
Caroline teaches Drama & Theatre Skills to our Musical Theatre students on Saturdays.
Caroline began Speech and Drama at the age of 7 at the Betty Ann Norton Theatre School. During her years there she completed her grades with the Guildhall School of Speech and Drama and won numerous medals at Feis Mathew. She also appeared from a young age on stage and screen with a major part in a play at the Peacock Theatre, The Duty Master, and in two Irish films The Snapper by Roddy Doyle and Conor McPherson's Saltwater. Caroline then went on to study at Colaiste Dhulaigh and she completed a 3-year course in Theatre Studies gaining a BTEC Diploma. During her time there, as well as performance, she gained much experience in all aspects of Theatre, including production, directing, lighting, makeup, and costume design. She went on to study for another 3 years at Manchester Metropolitan University where she was awarded a BA Honours degree in Acting.
Caroline has a keen interest in teaching all aspects of speech and drama and lately, in particular, the use of masks as a teaching tool which was the subject of her Licentiate dissertation.
Caroline works in a Day Centre which supports young adults with intellectual disabilities. Performing Arts is a popular activity within the centre.
A.I.B.S.D. (Teaching Diploma, Hons). Diploma in Acting & Theatre Studies (The Lir Academy, Trinity College Dublin). Identity School of Acting (London).
Aifric is no stranger to Take2 having attended Drama & Musical Theatre classes with us for many years. Aifric was awarded first honours & distinctions in all her grade exams as well as many medals and awards at the Annual Speech & Drama Feis. She had multiple lead acting, singing & dancing roles in our end of year Take2 musicals.
Aifric landed her first screen role aged 13 in 'Game of Thrones' playing 'Aya' in season 5. Other roles include; The Granddaughter in a series of Vodafone commercials, 'Eva' in Miss Mogul (children's mini-series, RTE) 'Moth' Love's Labour's Lost, The Lir Academy 2021. 'Róisin' in Frustrated and Uneducated, Smock Alley Theatre 2022 – written by herself.
Aifric is also an Acting Coach at Take2 Online Acting School & enjoys writing.
Aifric is back with us after completing her acting course in London. She is delighted to return to the students at Take2 and pass on everything she has learned. Aifric values and includes spontaneity, naturalism and of course fun in her teaching.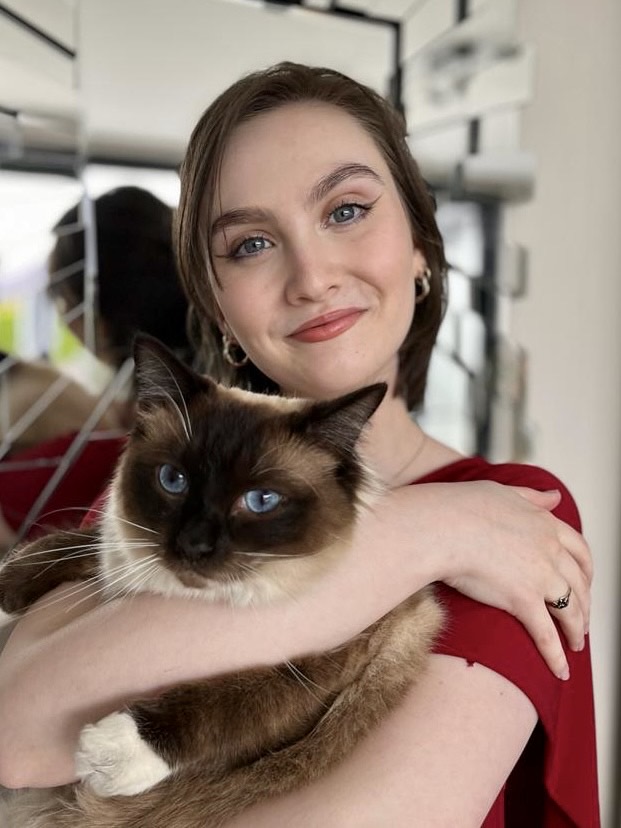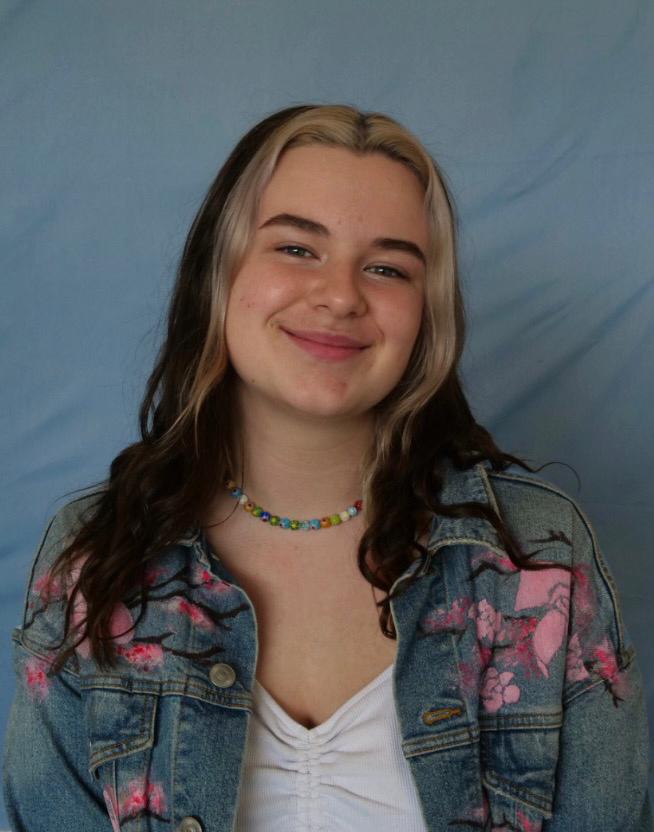 Dance and Singing Assistant
Caoimhe joined Take2 as a student over 10 years ago. She played many roles in all of our annual productions over the years and is a very talented dancer & singer.
During her time with Take2 she also completed  her Musical Theatre Grades exams with The Irish Board.
Caoimhe is the newest member off the Take2 Team and  teaches as both Dance and Singing Assistant.
Caoimhe is currently studying song writing at BIMM Dublin.